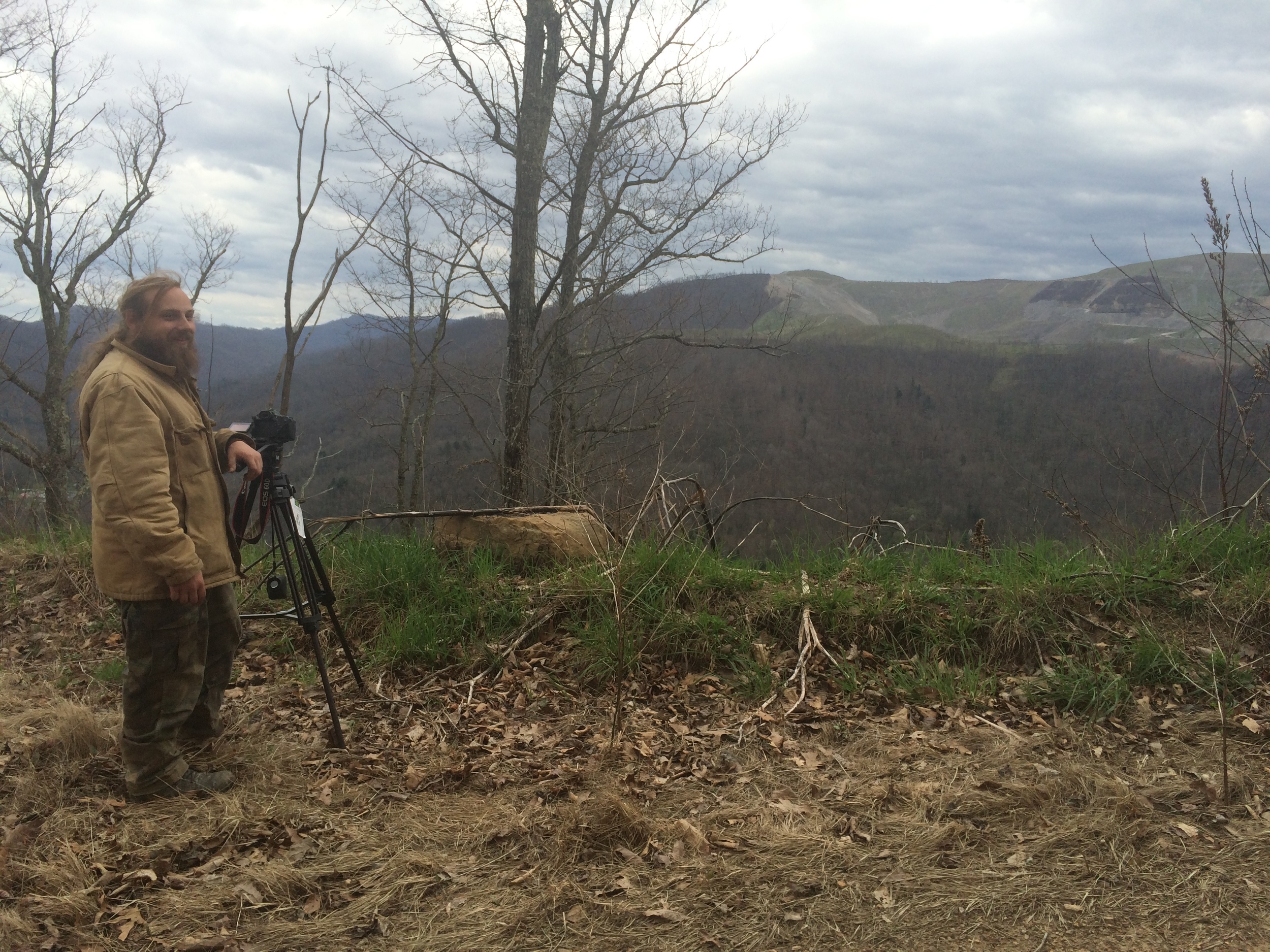 The Appalachian Mountaintop Patrol (AMP), which was launched in June 2015, is a collaborative, environmental watchdog and multimedia education initiative that works with grassroots environmental activists, former coal industry workers and local community members in the coalfield regions of West Virginia to use video cameras, drones and environmental sensors to document and take action against the ongoing environmental contamination andpublic health crisis caused by Mountaintop Removal coal mining.
Using video cameras and environmental testing kits, AMP participants take water quality measurements, film runoff from mountaintop removal wastewater ponds that seep into local waterways and record mine site regulatory violations. 'Trail cams' (motion activated cameras used to track game) are used to create time lapse videos of how strip mining permits radically transform Appalachian landscapes. Additionally, AMP participants create short documentary videos to tell their own stories about the experience of living in close proximity to environmental contamination and chronicle the unique cultural and natural heritage of Appalachia before it disappears.
The AMP project participants engage a wide network of stakeholders in West Virginia by facilitating video production workshops for local teens, recording interviews with impacted community members, and through public screenings of AMP videos at community meetings. AMP participants also facilitate free drone video documentation services above Boone and Raleigh County homes to raise local awareness about the true scale of Mountaintop Removal mine sites, slurry ponds and coal processing operations and their proximity to residences, schools, businesses.
The Appalachian Mountaintop Patrol was founded by Laura Chipley and is made possible through partnership between four grassroots West Virginia environmental organizations: Coal River Mountain Watch, Christians for the Mountains, the Kanawha Forest Coalition and Radical Actions for Mountain People's Survival (RAMPS).